HUMAN RESOURCE MANAGEMENT
HUMAN RESOURCE MANAGEMENT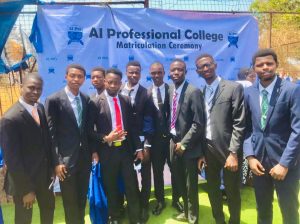 Why should you study HRM?
JOB DIVERSITY: The subjects you undertake lend themselves to a variety of career paths and job positions in human resource management and beyond. you will learn useful skills which include organization, administration, multitasking, presentations, reporting and communication.
JOB SATISFACTION: Highlights may include offering someone a job position within the company, promoting from within, improving salary and benefits, introducing processes and procedures to improve staff retention and boost staff morale, and training and coaching employees.
OPPORTUNITIES TO PROGRESS: Senior HR positions will pay generously because of the level of authority involved which is another great benefit to studying this discipline.
 An AI Pro graduate should be able to perform or assist in the following responsibilities:
Human Resource Planning
Job Analysis and Design
Hiring Candidates
Training and Development
Design Workplace Policies
Monitor Performance
Maintaining Work Culture